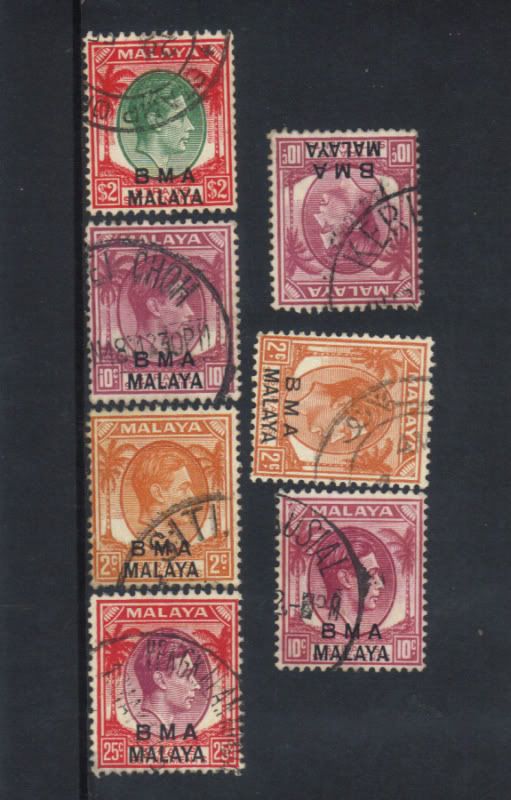 Having many duplicate BMA stamps I decided to look for interesting postmarks. Having then found the 1947 list of post offices on the TMP disc I was away on a new line of interest.
The illustration shows partial post marks that I would appreciate help in identifying.
I believe one may be Sungei Choh, and wonder if STAMP OFFICE is a revenue mark which looks like a CDS.